Unwind your mind, rebalance your body,
and soothe your soul


Aftercare Advice
To get the most out of you treatment I recommend that you :
Drink plenty of water – to help flush out the toxins that have just been released from the tissues
Rest after the treatment – to allow your body to heal and settle
Only eat a light meal (possibly vegetarian or vegan) so that your body can concentrate on healing rather than digestion
Avoid smoking
Avoid alcohol or any other stimulants as they will dehydrate you
You may feel tired after your treatment so take care if you have to drive, and avoid driving where possible
Sometimes people experience some soreness 24 hours after a massage, mainly due to the release of toxins, this is perfectly normal and drinking extra water seems to help with this. Also you can do gentle stretches in a warm bath or shower to help ease any soreness or a few hours after your treatment if you know you normally suffer from this.
You might also experience cold like symptoms – stuffy, blocked or runny nose due to getting rid of toxins – the healing process
Every person is different so it is not surprising for people to experience different effects after a treatment.
Some people feel deeply relaxed and want to go to sleep, and some feel energised (if you do feel energised try not to do too much as the body still needs time to settle and heal).
For some people symptoms may worsen before they improve, this is called the 'healing crisis'. It indicates that the body is beginning to eliminate toxins and starting to heal itself.
Most treatments work best as a more intensive course of treatment sessions closer together to start with followed by regular 'maintenance' treatments. Prevention is better than cure. Once you show signs of improvement it is important to keep up with treatments to keep the harmony and balance that has already been achieved. Speak to me to discuss a plan that suits you.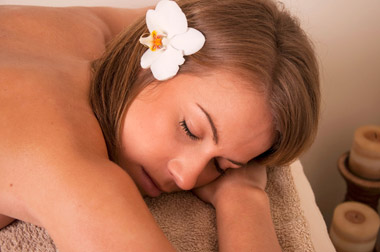 Extra care for specific treatments
Aromatherapy – Do not bath or shower for at least 2 hours after your treatment to allow time for the oils to be absorbed into the blood stream so that you get the full benefit from your blend
Indian head massage – If the treatment is being done also as a hair conditioning or scalp treatment, leave the oil to soak in the hair and scalp by wrapping it in a towel for a few hours or over night
Ear Candling – Immediately after your treatment you may feel slightly light headed or nauseous. This is due to the altered balance of fluid in the ears
The treatment continues to work for 24 – 48 hours after your treatment. You might experience contra-actions (reactions to the treatment) such as light popping in the ears, headaches, temporary deafness as the wax works its way out of your ears or more wax than normal coming from your ears
*Gently wipe away excess wax with a soft tissue – NEVER INSERT ANYTHING IN YOUR EAR*
If after 48 hours you are still experiencing any of these don't hesitate to contact me as it may be the case that you require a further treatment
It is initially is recommended to have ear candles as a course of 2-3 treatments a few days apart to get the most benefit, then further 'maintenance' treatments once every 4-6 weeks
Avoid excess noise and the use of ear phones (wear ear protectors if necessary) for at least 48 hours
Try and eat less of foods that increase mucous secretion such as dairy products