Unwind your mind, rebalance your body,
and soothe your soul


Massage
I like to tailor my treatments to suit the individual. I want you to get as much as you can from your massage so I work slightly differently.
Rather than choose a specific treatment I give you the option of choosing the length of your massage. Either beforehand or on the day you can see how you are feeling and what you need from your time.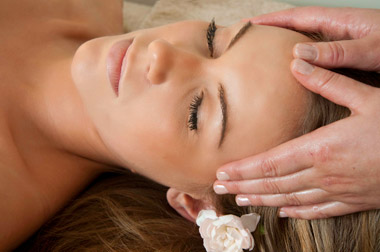 You can choose either plain oils or an aroma blend and we design your own massage. I use my knowledge of varying techniques to give you a massage that I hope you will love.
For example for 30 minutes you may wish to have a back massage or an Indian Head Massage, or for 1 hour you may wish to have a Full Body Massage, Back and Leg Massage and some Reiki or maybe you feel like a Back Massage but would also like a Head, Neck & Shoulder Massage and your Feet would like some attention too!
It is your time and you can choose how you use it.
£25 for 30 minutes
£40 for 1 hour
£20 for each additional 30 minutes
(for example £60 for 1 hour and 30 minutes)

Maybe you wish to have shorter, more regular massages which target some of the key points of tension. I can cater for your needs with a 10 minute Intensive, Seated, Head, Neck & Shoulder Massage for £10.
You will be required to fill out a consultation form if I haven't seen you before, so please arrive early for your first treatment, and do not forget to let me know if anything changes.